-EN – GERT56: Turbulent preparation for Le Mans 24 heures Moto sees Pepijn Bijsterbosch jumping on board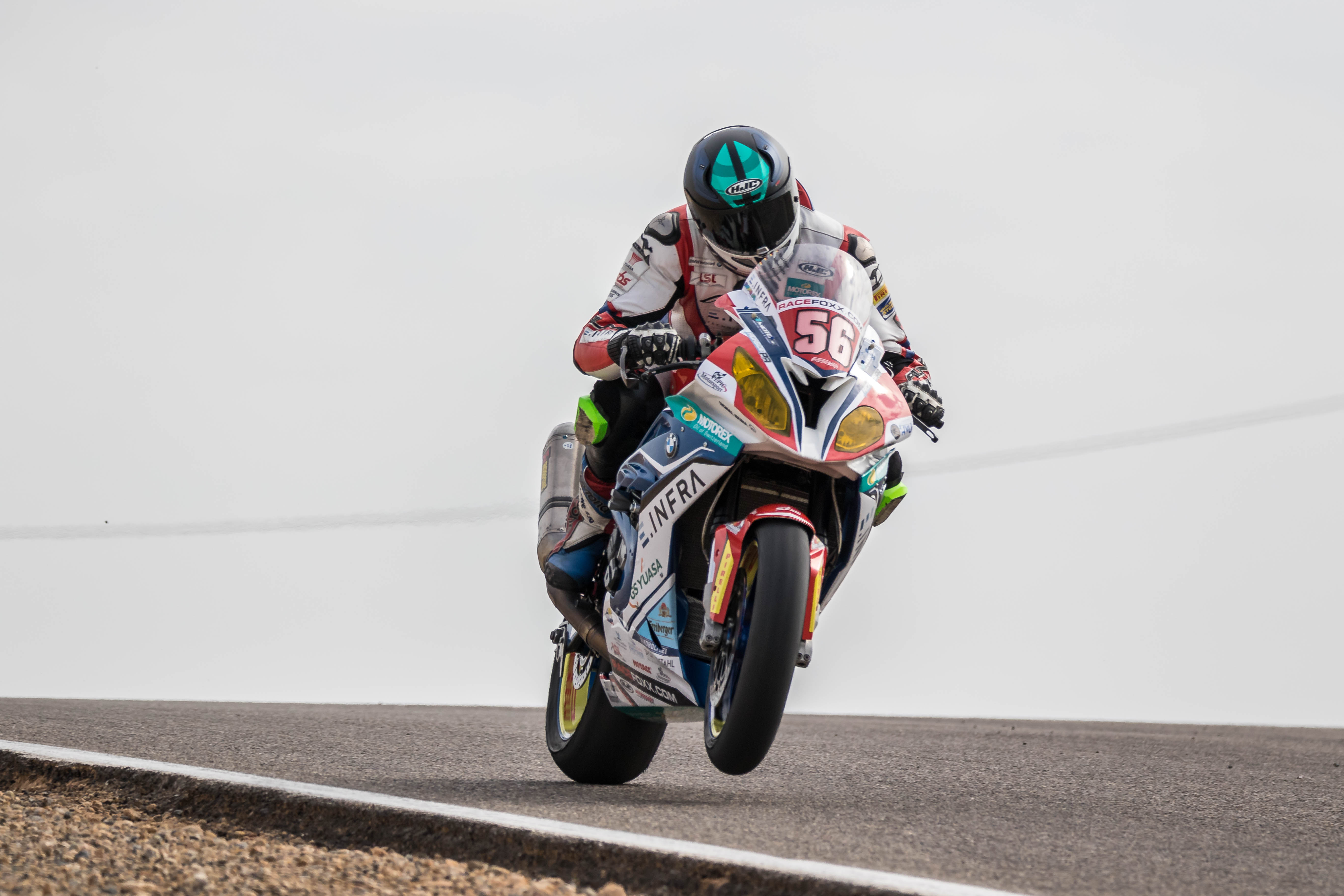 Alcarras, Spain – Pirna, Germany. Early spring 2019 brought a turbulent start for the German Endurance Racing Team #56. At the beginning of March the squad went to Alcarras, Spain, for the official test of tire supplier Pirelli with Crewchief Holger Homfeldt at the helm of the control for the fate of the test with riders Julian Puffe, Rico Löwe and Stefan Kerschbaumer. But Kerschbaumer injured himself in a training accident at the eve of the test resulting in radial head fracture. Kerschbaumer already underwent a surgery and now is working hard on his return to his bikes. Unfortunately the Austrian has to sit out the 24 hours race at Le Mans this Easter in April.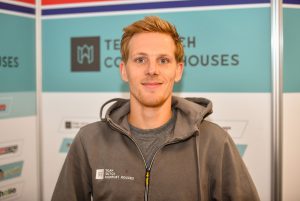 GERT56 brought on board the young but experienced Pepijn Bijsterbosch from the Netherlands who normally mixes it up on front in the IDM Superbike. In 2018, Bijsterbosch stood on the top step of the 24 hours Le Mans podium in the Superstock category riding for a fellow team. At Le Mens he is now going to join Julian Puffe and Lucy Glöckner.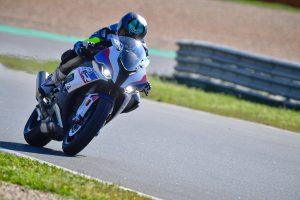 Testing in Spain was on a minimum effort note for the team as team principal Karsten Wolf was forestalled businesswise – same went for Lucy Glöckner who joined the International Media Launch of BMW Motorrad and the brand new BMW S 1000 RR in Estoril, Portugal – the new bike, which GERT56 will field later in the year with the beginning of the 2019/2020 season and it's opener with the Bol d'Or this September.
Meanwhile, Puffe and Löwe showed themselves satisfied with how the test in Spain went and were surprised by the new Pirelli compounds. Both riders where able to use the track time efficient with no problems occurring – not in a technical side, nor in crashes. Both where satisfied with the base setup of the RS Speedbikes built Double-R bikes.
Julian Puffe:
"Its been a very positive test for us and especially myself was able to quickly re-find my pace, going down into strong times and rhythms. We didn't have to change anything big on the bikes and just focused on getting laps in and to test the new compounds. We both could do more than 200 laps each as we didn't have any problems – no crashes, no defects, nothing. Our BMW S 1000 RR has a perfect base setting and we didn't have to change anything. At the end, I was able to lower my personal best time resulting from a test on my IDM bike here at the beginning of last year by over a second – and this on a Endurance bike. So all in all we are looking forward for the next races of the season and I can't wait to jump back on the bike. It is a big shame what happened to Kersch and we all hope he will recovery as quick as possible to give his comeback in our team. Pepijn is a mega fast rider – not only did he win last year's 24 hours of Le Mans in the Superstock category, but I also had to battle him in the IDM. We are having a strong line-up for the races ahead."
Lucy Glöckner:
"I unfortunately had to miss the test as it was a date clash with the International Media Launch of BMW Motorrad and the new S 1000 RR and I was in Portugal during this time. But there I was able to ride the brand new bike and maybe this experience might help the team in the future when switching to the new Double-R. Already in Portugal I heard of the misfortune for Kerschi and I am gutted! We have been Endurance team mates for so long now, so I know his qualities and that he will be missed by the team in Le Mans as he is such a good rider. I know Pepijn from some scratches in the IDM very well too and I am sure we can aim high as a team with him – he knows how to do 24's and he is fast."
Pepijn Bijsterbosch:
For sure it always comes with mixed emotions if you have to jump in for a injured rider and I feel bad for Kerschi! I will try to replace him well. Personally I am looking forward to again being part of the 24 hours of Le Mans. I know the track very well and last year I won in the Superstock category there. But this is for nothing in Endurance racing as we are starting from scratch again – but I'll try my best to do Stefan well and I wish him a speedy and good recovery.
Stefan Kerschbaumer:
"It really hurts double bad to not be able to continue for now especially as we had such a good start to the 2018/2019 season with our win at the Bol d'Or. Surgery went well and I already took over in physiotherapy. I am optimistic to soon be able to join the team again. Pepijn is a good guy, he won last year's 24 hours at Le Mans and knows how to do Endurance racing. He is a top man for the team."
Holger Homfeldt – Crewchief:
As Karsten Wolf was forestalled businesswise I as crew chief jumped in to oversee the testings in Spain. For us the Pirelli tire test was a real good one – Pirelli helped us where they could and the SC1- and SC0 tires were working sound. The really aggressive surface here at Alcarras at the end did not allow us to take any conclusions for our upcoming races but the grip level was amazing – as we could see in Julian Puffe's lap times. Looking at our Endurance program in first hand it was positive that both, Julian and Rico Löwe, could get so many laps under their belts and both were able to work on their riding styles.
Karsten Wolf – Team Principal:
"With five weeks to go until the 24 hours of Le Mans the news of Stefan Kerschbaumer getting injured blindsided me. But, to be honest, as a team manager I always have a plan B and some thoughts for those scenarios. I am a keen observer of the whole scene and always talk to many riders. I talked to my team and riders and we are talking about the possibilities because in Endurance for me it is not only about speed, but also the human part is important. Asking somebody about who won the 2018 edition of the 24 hours of Le Mans in Superstock, most likely no one will come up with the name Pepijn Bijsterbosch but that is mostly due to his modest, calms nature. For years he's been fighting at the sharp end of the pack in IDM Superbike on a BMW S 1000 RR, he does not crash often and his mechanics praise him for his working effort. On the fitness side he could not be better as he works as a fitness couch too. It didn't take much of talking's and our first phone call we decided on working together. We now agreed for the Le Mans and Slovakia-ring racers and then we are having a look on the World Championship table and Stefan Kerschbaumer's recovery process prior the Oschersleben round. We are holding all options open – also for the future. Thank you well Pepijn and a warm welcome at GERT56."